NEW STUDENT REGISTRATION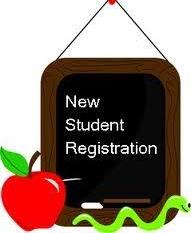 ---
NEW STUDENT REGISTRATION
Vidalia City Schools will host New Student Registration on
Tuesday, July 21st from 9 a.m. until 12 p.m. at Sally D. Meadows
Elementary School. Registration will be for grades K-8. Parents
coming to register a new student should bring the following
documents with them on the day of registration:

Proof of Residency (Lease or Rental agreement in the
parent/legal guardian's name or a City of Vidalia water bill in
the parent/legal guardian's name)
Birth Certificate
Social Security Card
Updated Immunization on GA Form
Updated Eye, Ear and Dental Form
Student's most recent report card.

If you have any questions regarding registration, you may reach
the front office of J. D. Dickerson Primary at 912-537-3421, Sally
D. Meadows at 912-537-4755, and J. R. Trippe at 912-537-3813.
We look forward to seeing you on Tuesday, July 21st. Welcome to
our district!